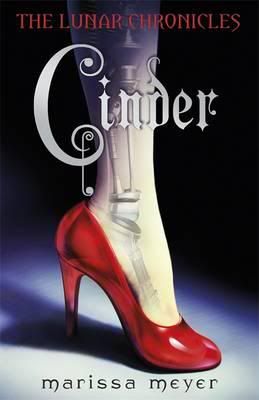 Cinder by Marissa Meyer
Goodreads synopsis:
Humans and androids crowd the raucous streets of New Beijing. A deadly plague ravages the population. From space, a ruthless lunar people watch, waiting to make their move. No one knows that Earth's fate hinges on one girl... Cinder, a gifted mechanic, is a cyborg. She's a second-class citizen with a mysterious past, reviled by her stepmother and blamed for her stepsister's illness. But when her life becomes intertwined with the handsome Prince Kai's, she suddenly finds herself at the center of an intergalactic struggle, and a forbidden attraction. Caught between duty and freedom, loyalty and betrayal, she must uncover secrets about her past in order to protect her world's future.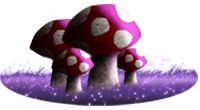 Cinder is a truly unique novel, and original take on the classic Cinderella fairy tale. I had expected to quite enjoy it, but no where near as much as I found I actually did!
I'll start with Cinder herself. She was such a well-rounded character, that I found myself relating to her almost immediately, and by the time I'd read a few chapters, she seemed so real, and so alive, that the story also became real. There are mysteries surrounding Cinder's character, however, that I had guessed fairly early on in the novel - I even wrote them down as predictions - and I was proven correct in both instances. So the so-called 'twists', to me, were fairly predictable. But this, it has to be said, was set up by the pages of the story that I had already read, and was not an entirely predictable route for the story to take - and it certainly didn't detract from my enjoyment of it.
That Cinder is a cyborg is also a fairly unique idea - certainly at the moment. Obviously cyborgs are not an original concept - but I personally haven't read a novel that contains one before (not that I can remember, at least), and I thoroughly enjoyed learning about Cinder, and what it might be like to be her. Her character was written in such an exceptional way, that this was not difficult to imagine.
The world that Meyer built up around Cinder was another incredible exhibition of skill. New Beijing was a detailed and complex setting. It had everything - a history, a monarchy, a cultural background - all of this, and more, made it come alive. It becomes easy to smell the sweet, baked goods in the market, the engine oil, hear the children playing in the market place. In places, it is definitely an evocatively described place.
The one thing that irritated me about the world that Meyer has created - and I realise this is trivial, but it got under my skin a little - was the name of the British monarch. If Queen Camilla isn't stereotypical, I'm not sure what is! Like I said, trivial, but I felt the need to mention it. There are plenty of typical English names that could have been used, without stereotyping quite like that. Enough said on that though!
I was incredibly impressed with this novel, as you can tell. To take an already well-known story, that has already been reproduced countless times, over centuries, and still manage to make it unique and exciting, is a feat worthy of congratulations!
I recommend this to all fans of science-fiction, fantasy, YA fiction and of course, Fairy Tales!
I will look forward to the next in the series!