So it's Friday again, and that means another exciting Friday Recommends!
This is an exciting book blog hop that book bloggers can take part in once a week to share with their followers, the books that they most recommend reading!
The rules for Friday Recommends are:
Follow Pen to Paper as host of the meme.
Please consider adding the blog hop button to your blog somewhere, so others can find it easily and join in too! Help spread the word! The code will be at the bottom of the post under the linky.
Pick a book that you've read, and have enjoyed enough to recommend to other readers. It can be a book you've read recently, or a book you read years ago - it's up to you - but make sure you tell us why you love the book (like a mini review). You make the post as long or as short as you like.
Add your blog to the linky at the bottom of this post

after

posting your blog post.
Put a link back to pen to paper (http://vogue-pentopaper.blogspot.com) somewhere in your post.
Visit the other blogs and enjoy!
After Dark by Haruki Murakami
Goodreads synopsis:
The midnight hour approaches in an almost empty all-night diner. Mari sips her coffee and glances up from a book as a young man, a musician, intrudes on her solitude. Both have missed the last train home.

Later, Mari is interrupted again by a girl from the Alphaville Hotel; a Chinese prostitute has been hurt by a client, and she needs Mari's help.

Meanwhile Mari's beautiful sister Eri sleeps a deep, heavy sleep that is 'too perfect, too pure' to be normal; she has lain asleep for two months. But tonight as the digital clock displays 00:00, a hint of life flickers across the TV screen, though the television's plug has been pulled out.

Strange nocturnal happenings, or a trick of the night?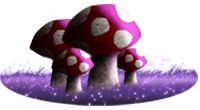 This book definitely left me thinking for a long while after I'd finished reading it. It's a short novel, but a powerful and surreal one, that takes place over the course of one night in Japan. I think the novel left me with more questions than it started off with - What was the meaning of all the surreal events of the novel? It is definitely something worth considering.
One of the most effective tools that Murakami uses to draw the reader in, is having the narrative directly address the reader. So rather than seeing everything through the eyes of the various characters, it is set up as though we can see it for ourselves. Bizarre, but quietly effective.
Although the only other Murakami novel I've read so far is Norwegian Wood, and this is about as different from that as you can get from the beauty and reality of what is known as one of Murakami's great masterpieces, After Dark definitely has its appeal. A strange read, but definitely one worth giving a go.