The Small Hand by Susan Hill
Goodreads synopsis:
Returning home from a visit to a client late one summer's evening, antiquarian bookseller Adam Snow takes a wrong turning and stumbles across the derelict old White House. Compelled by curiosity, he approaches the door, and, standing before the entrance feels the unmistakable sensation of a small hand creeping into his own, 'as if a child had taken hold of it'. Intrigued by the encounter, he determines to learn more, and discovers that the owner's grandson had drowned tragically many years before. At first unperturbed by the odd experience, Snow begins to be plagued by haunting dreams, panic attacks, and more frequent visits from the small hand which become increasingly threatening and sinister ...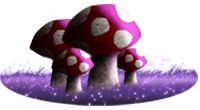 I'm not usually the biggest reader of horror or ghost stories. In all honesty, they tend to cause my imagination to run away with itself - I'm usually very easily disturbed, and I don't mind admitting that.
I thought I'd give this one a go though, especially as it had come recommended, just over a year and a half ago, when I first bought it, and again more recently.
It didn't seem as though it would be too bad - and it wasn't, really. I'm not sure whether or not that makes it a fairly insubstantial as a ghost story though - surely they, by their very nature, are supposed to be truly unsettling. Despite my somewhat (occasionally) cowardly nature (when it comes to this kind of thing), I wasn't as unsettled as I thought I would be.
The only truly frightening thing about the story was the idea that these ghosts might exist, and that they could have some form of power over a living person. This isn't a new idea, though, nor was it a particularly frightening one in this book. Yes, the 'small hand' does try leading the protagonist, Adam, closer to water, or into a garden etc, but it is not an overwhelming force. It is not entirely, as the synopsis calls it, 'sinister' or particularly 'threatening' - in my opinion at least.
The most frightening thing about this novel, I think, was the White House itself. Like in a Gothic novel, the house almost became a character in its own right. And character is certainly what it had. It was a mysterious, enigmatic, haunting and derelict place, and it created a truly chilling atmosphere - the scariest scene in the book, for me, being when Adam finally goes into the house.
I'd have liked to learn more about Adam's character, really - he was definitely intriguing - and I'd definitely like to learn more about his profession as an antiquarian bookseller. I think a general fiction novel involving his character would be something I'd be more interested in reading over this version of his story. He felt like a rounded enough character to have a sense of history and a place in life, so I think it would work.
Having said all of this about the novel, it was fairly good as a quick, one day read, but had it been a full-length novel, I think it would have dragged on for too long. Nothing was really too much of a surprise to me - the outcome of the novel being somewhat predictable (although, I'll admit, not entirely) - I just wasn't shocked by much of it.
I'm not sure I'd rush to read any more of Susan Hill's ghost stories, but then again, this kind of thing is not my preferred genre.
But if ghost stories are your thing, then I'd definitely urge you to give it a shot!