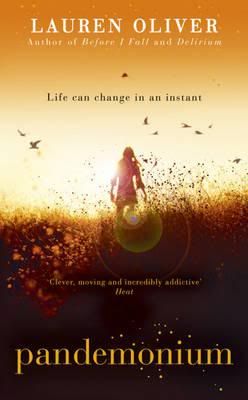 Pandemonium by Lauren Oliver
Thank you to Hodder for my review copy
Goodreads synopsis:
This synopsis contains a spoiler
If you have not yet read Delirium, but still plan to read it, then
don't read this synopsis
.
The review is spoiler free if you've read Delirium.
I'm pushing aside
the memory of my nightmare,
pushing aside thoughts of Alex,
pushing aside thoughts of Hana
and my old school,
push,
push,
push,
like Raven taught me to do.
The old life is dead.
But the old Lena is dead too.
I buried her.
I left her beyond a fence,
behind a wall of smoke and flame.
Lauren Oliver delivers an electrifying follow-up to her acclaimed New York Times bestseller, '
Delirium
.' This riveting, brilliant novel crackles with the fire of fierce defiance, forbidden romance, and the sparks of a revolution about to ignite.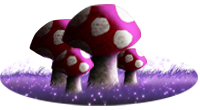 What a fantastic second instalment to the Delirium trilogy! I'd been looking forward to reading this one for so long that I could barely contain my excitement when it finally arrived!
The end of Delirium was such a cliffhanger, and there are so many new, and previously unanswered questions spinning around, that I couldn't wait to read more about Lena's world.
Pandemonium definitely doesn't disappoint.
I suppose the first thing I'll mention is the chapter structure. It's split between 'then' chapters, from Lena's first few months in the wilds, and the 'now' chapters that will eventually lead up to the end of the book, and lead into the final book in the trilogy. This structure paints a really broad picture of Lena's story since we last saw her.
Not only do we get to see how she adapted to her new life in the wilds, but we also get to see how the resistance develops, and what Lena's part in that is. It makes the novel so much more dynamic and gives it much more depth.
I also really loved being able to watch Lena's character develop. She becomes more hardened, but that's because she has to. But even though she's living with people with a very different mindset to the 'valids' and 'zombies' on the other side of the fence, and their ideas are more appealing, she still has her own mind, and eventually knows what she wants (or so she thinks...). It's always good to see that a character is well-developed enough, to be able to change and evolve as their situation alters. It makes the character more real.
I love the direction that the end of the novel has taken the series, ready for the final instalment. However, it was left on such a
monumental
cliffhanger, that it's going to be difficult to wait a
whole year
to find out what happens next. There is going to need to be some major distraction involved here!
If you loved Delirium, then I've no doubt that you'll also love this. And if you haven't yet read Delirium - what are you doing?! Get a copy and read it now! It needs to be read!
I recommend this to all lovers of YA fiction, dystopian fiction (and to a certain extent, lovers of Fantasy), but really I would urge anyone to give it a go - it's a really unique series, that's definitely worth the read!