A Witch in Winter by Ruth Warburton
Many thanks to Hachette for my review copy of this book
Goodreads synopsis:
Anna Winterson doesn't know she's a witch and would probably mock you for believing in magic, but after moving to the small town of Winter with her father, she learns more than she ever wanted to about power. When Anna meets Seth, she is smitten, but when she enchants him to love her, she unwittingly amplifies a deadly conflict between two witch clans and splits her own heart in two. She wants to love Seth, to let him love her – but if it is her magic that's controlling his passion, then she is as monstrous as the witch clan who are trying to use her amazing powers for their own gain.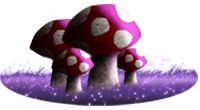 I really enjoyed the story to the first in this exciting new series. Warburton takes a genre that is already well-populated, and puts her own twist on it, opening the reader up to a whole new world within one that should be fairly recognisable. Although Winter is not a real town, by the end of the novel, you feel as though it could exist somewhere in Britain - it has a very English 'feel' to it, but at the same time, it is quite remote and removed from the rest of the country, as so many little towns and villages can be near the coast. I found the descriptions of the town to be really effective, as I imagined my way around the streets, up through the woods to Anna's house, or out onto the spit from the beach. I did enjoy learning about Winter, but it would have been nice to have been given a
little
more of its history.
That leads me on to my next point. Although I did enjoy the novel, I do wish that we had been given a little more information. For example, Anna's Dad will not speak about her mother for the entire novel - we are given hints that he feels uncomfortable and upset when talking about her, and a promise that perhaps we will learn more in the next instalment, but I feel it kind of damaged Anna's character development a little, as we didn't learn much at all about her heritage, and how she came to have the power she does. We also don't really learn much about how she begins learning to control that power.
Also, although I did quite like Anna's character, and some of the other characters, sometimes they came across as real, but on other occasions, they just didn't quite ring true with me. Some of the things that the teenage characters said didn't strike me as something a teenager would actually say, and although I know this is fantasy writing, I feel that this point still matters. I think a little more care could have been taken to make the dialogue ring more realistically. This did not occur all of the way through though, so I was fairly happy with the characters.
Despite saying that I would have liked more of Anna's background, I did really enjoy the mystery that surrounds her particularly strong power, and why the Ealdwitan are so interested in recruiting her. Despite having not known that she is a witch, and being untrained, Anna's power, it turns out, is still far greater than that of the others around her, and I'm looking forward to being able to find out where this power may have come from. This mystery lies with her mother I think, which is another frustration at having not learnt anything about her throughout the entire novel.
I'm also looking forward to learning a little more about the Ealdwitan - like Anna, the reader is learning about them for the first time, but we still don't really learn
too
much about them - other than that Anna should want to stay away from them at all costs. I'm keeping my fingers crossed that we will learn more in the next in the trilogy.
As for the romance between Seth and Anna - I don't want to say too much about it. Obviously, in the beginning, his love for her appears fake - controlled by Anna's accidental enchantment - but once she has lifted this, nothing really changes, but we are expected to believe that he is genuinely in love with her, despite even Anna's initial disbelief. I just couldn't shake that though. Maybe the second novel will change this, but it just didn't feel real to me.
I know others disagree though, so this is why I will not say any more on this subject.
One of the things about the novel that struck me as the most impressive, and the thing that I was the most surprised about, was the use of Old English in the incantations. As soon as I read that the spells appeared to be in Old English, I though "oh, here we go. This is going to be painful". I studied English Language for a little while at University, last year, and Old English was one of the topics that we studied - so obviously, I have come to recognise it, at least a little. I was pleasantly surprised though. It's obvious that the author has done her research on this, and I was suitably impressed. A huge congratulations to her for making that one work!
I don't want the slightly negative things that I have said in this review, to alter your initial opinion of the novel though. They are not things that I have disliked about the novel entirely, but things that I have simply suggested have room for improvement. I did, in actual fact, quite enjoy the novel, and would recommend it to fans of fantasy, young adult fiction, and those with an interest in witchcraft and magic. I think though, that I am a little older than the target audience, and those 18 and under, may enjoy it a little more than I did.