Wishlist Wednesday is a book blog hop where we will post about one book per week that has been on our wishlist for some time, or just added (it's entirely up to you), that we can't wait to get off the wishlist and onto our wonderful shelves.
So what do you need to do to join in?
Follow Pen to Paper as host of the meme.
Please consider adding the blog hop button to your blog somewhere, so others can find it easily and join in too! Help spread the word! The code will be at the bottom of the post under the linky.
Pick a book from your wishlist that you are dying to get to put on your shelves.
Do a post telling your readers about the book and why it's on your wishlist.
Add your blog to the linky at the bottom of this post.
Put a link back to pen to paper (http://www.pentopaperblog.com) somewhere in your post, and a note saying that Pen to Paper is the host of the meme.
Visit the other blogs and enjoy!
John Belushi is Dead
by Kathy Charles
Synopsis:
IN THE END WE ALL FADE TO BLACK.

Pink-haired Hilda and oddball loner Benji are not your typical teenagers. Instead of going to parties or hanging out at the mall, they comb the city streets and suburban culs-de-sac of Los Angeles for sites of celebrity murder and suicide. Bound by their interest in the macabre, Hilda and Benji neglect their schoolwork and their social lives in favor of prowling the most notorious crime scenes in Hollywood history and collecting odd mementos of celebrity death.

Hilda and Benji's morbid pastime takes an unexpected turn when they meet Hank, the elderly, reclusive tenant of a dilapidated Echo Park apartment where a silent movie star once stabbed himself to death with a pair of scissors. Hilda feels a strange connection with Hank and comes to care deeply for her paranoid new friend as they watch old movies together and chat the sweltering afternoons away.
But when Hank's downstairs neighbor Jake, a handsome screenwriter, inserts himself into the equation and begins to hint at Hank's terrible secrets, Hilda must decide what it is she's come to Echo Park searching for . . . and whether her fascination with death is worth missing out on life.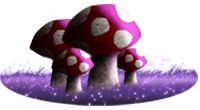 This week, I thought I'd pick something from my wishlist that has been there a long time. Something that I have more than likely forgotten about, because it's been buried by the hundreds of other books on the list. This is something that met that criteria and really stood out from the rest (not least because the girl on the cover has pink hair!).
I've read books in the past that have had a rather morbid subject (I am Not a Serial Killer by Dan Wells being one that was too morbid for me to finish!), but this seems like something I may enjoy more than I have these other titles. From reviews I've read, it seems like quite a unique, quirky read - just quirky enough to balance out the morbidity. I'm looking forward to being able to get a copy and see what I think for myself.
Have you read John Belushi is Dead? What did you think of it? Let me know in the comments :)
What's on your wishlist this week? Let us know in the comments below, or link to your own Wishlist Wednesday post in the Linky :)