The Guardian's Wildchild by Feather Stone:
The Writing Cave
This is Pen to Paper's guest post for The Guardian's Wildchild Blog Tour. The eBook can be purchased for the Kindle via Amazon HERE for the UK, and HERE for US. It can also be purchased in paperback from Amazon US HERE.
Something wild happened ten years ago. I had always had stories lurking in my head. They were my private movies, fantasies that would put to shame many of those I saw in the theatres. Then a paranormal event shook my world. To make sense of the experience, I sat down and began to write about it. For the next five years, I was at the mercy of an overwhelming force to write. Then came the rewrites and work with an editor. Of course, much of my time was spent at the keyboard. I was surrounded by my reference books, and occasionally savored a glass of sherry. On cold winter days, my fireplace was burning poplar logs. Once at the keyboard, I often forgot to eat. Hubby was supportive in making me soup or sandwiches. Rarely did I have a block. When I did, I simply edited previous work until the creative juices started flowing again.
I love to be outside. Walking my Sheltie, Jasper, or working in my flower gardens, the characters continued to speak to me. Scenes and dialogue continued to flow. I would worry that I might not remember a particular brilliant segment of dialogue while digging, feeding and weeding. However, once returning to the keyboard, the inspiration was easily recalled.
My hands are always busy. Whether knitting, crocheting, flower arranging, photography, I'm always creating something. And, you guessed it. With every knit and purl, visions of the next scene become clear, or a sub-plot emerges. So, you see, I don't write in a cave or a corner of a room. Where ever I am, the story follows.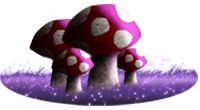 And now for more exciting news! Pen to Paper is one of the lucky blogs on this tour that are hosting giveaways to win an eBook copy of The Guardian's Wildchild!
So, first of all, I'd like to lay down the rules for our giveaway:
There is one free entry. After this, to earn the extra entries, you must also be a follower of Pen to Paper via GFC. This will mean that I'll need your exact and full GFC follower name, as I will be checking you are follower if you are drawn out as a winner. I reserve the right to disqualify entries that do not comply with this.
This giveaway is to win one eBook copy of The Guardian's Wildchild by Feather Stone, and is international.
There are extra entries available for this giveaway. These are not mandatory, but could be the difference between you or someone else taking the prize!
Please don't leave your email addresses in the comments below this post. I have trouble with this nearly every time I post a giveaway. I use Rafflecopter to protect your personal information. So please make sure your contact addresses stay safe.
This giveaway will end on February 29th 2012 at 23:59 EST
Now for a little bit about the novel before you get yourselves entered!
Goodreads synopsis:
The Guardian's Wildchild is a story that's unlike anything you've read before. It's not a typical romance story of starry eyed lovers in the throes of passion. No, Sidney Davenport and Captain Samaru Waterhouse are adversaries, at first.

Sidney Davenport is gifted in the paranormal, but carefully conceals her powers from the world. Even in the crises that threaten her life, she refuses to use her powers of telepathy, telekinesis, space/time travel. If her enemies discovered the truth of who she is, her Guardian people would be at risk. She calls upon her spirit guides, Seamus and Celeste, to guide her through a mine field of the insane - Madame and Captain Butchart.

But, God help Sidney, she can't deny her attraction to the man who has orders to perform her execution - the tall, dark eyed Captain Waterhouse. He's meticulous, disciplined and trusted by his ship's officers and naval seamen.

Captain Waterhouse is walking a fine line between his mother's Buddhist influence and a dark destructive path. He is about to scrap his higher morals to bust out of his hell. When a female prisoner is delivered to his ship, he has no idea she is capable of turning his disciplined life into a storm of unimaginable experiences. His prisoner's enemies, he discovers, are also the ones who hold his life in the palm of their hands.

The ending? Not a fairy tale ending here. But enough said.

Through stunning imagery, an intricate and adventurous plot, and a strong cast of characters, Feather Stone gives readers a fast paced story woven with murder and magic.
Now all that's left to do is get yourselves entered! Good luck to all of you!
a Rafflecopter giveaway