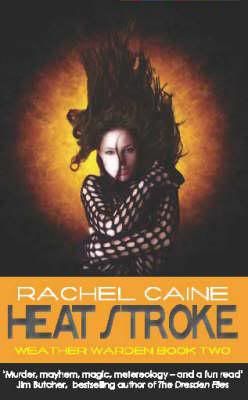 Heat Stroke by Rachel Caine
Goodreads synopsis:
I contain a spoiler. If you have not read the first in this series yet, but intend to, do not read this synopsis.
The review is spoiler free.
Accused of murder, Weather Warden Joanne Baldwin was chased across the country - and killed - by a team charged with hunting down rogue Wardens. Five days later, Joanne had a lovely funeral and was posthumously cleared of all charges. Her human life was over, but she had been reborn into Djinnhood. Now, until she masters her enhanced powers, Joanne must avoid being 'claimed' by a human. But when a hazard that only a Djinn could sense infiltrates Earth's atmosphere, Joanne must somehow convince someone to do something about it - or the forecast will be deadly. So who said being all-powerful was going to be easy?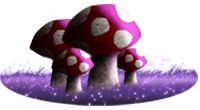 Just to give you an idea of how gripping I found this novel - I didn't even mean to start reading it - not really, anyway. I was sorting out my new bookcase, onto which I put this series, and I was just having a look through. Before I really knew what I was doing, I'd picked this one up and was already over 50 pages of the way into it. Well, you can't just stop reading when you're that far in, can you? Added to that is the fact that this series is seriously addictive - I had to keep reading, even if I hadn't intended to start.

I read the first in this series, Ill Wind, about a year and a half ago, and I really loved it. For a few days afterwards, I didn't look at the weather in the same way - it became something alive and sinister. I know it's not really, but this is the effect that this novel has on its reader, if you allow yourself to be drawn in by it.
Heat Stroke was just as good, if not better, than Ill Wind though! I honestly love Jo's character, and if you think she had a tough time of it before, wait until you see what she's put up against here. Her character sustains it all, takes it in her stride, and loses none of her trademark feisty attitude along the way. She is the definition of a strong female character.

As for the plot, it certainly keeps you guessing! I knew that Jo had to survive the dangers that this instalment in the series threw at her - there are 7 books following it, after all - but how she would survive, I had no idea. It was certainly another close call, and I was wiping metaphorical sweat from my brow by the time the novel ended. And what an ending - what a cliffhanger - it literally launches you straight into the third book, Chill Factor, which I'm definitely looking forward to getting around to very soon!

Caine creates such a unique and exciting world in the Weather Warden series, that you can't help but live in the novel while you're reading it.
An unputdownable novel and series that I highly recommend to any and all fans of urban fantasy - especially if you're looking for something that stands out within the genre!