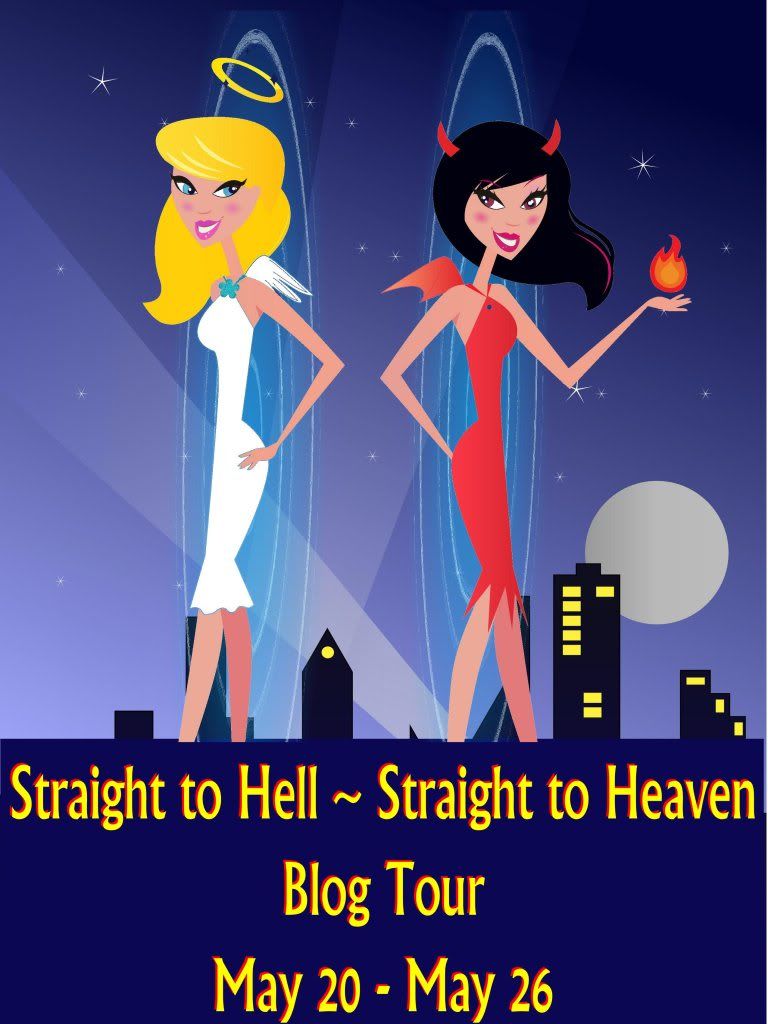 A little while ago, as those of you who have been with me the longest may know, I read and reviewed Michelle Scott's
Straight to Hell
, the first in the Lilith Straight series. I adored it, of course, and have been impatiently
bugging Michelle
waiting
for the sequel. In fact, I have been so excited about this, for so long, that we have decided to make a week out of it, and do a blog tour, which I shall be hosting, ready for the release of
Straight to Heaven
(which will
hopefully
be May this year - I will keep you updated on this when we know more).
This is a very exciting post for me, because the fact that I'm posting it means that we're ready to start getting blogs involved and planning the tour! That means I'm reaching out to all of you guys out there - all of you, with the wonderful book blogs -
we need you
!
The tour is not just to promote the release of Straight to Heaven, but the whole series thus far, and for this to happen, we need readers and bloggers to come over and help us out.
Free copies
of the first in the series (Straight to Hell) are already available for review, when you sign up for the tour using the form at the end of this post, and we are
hoping
that review eBooks will be available for Striaght to Heaven sometime in April, but I will keep all involved up to date on this. Reviews for Straight to Hell
may
be posted before the tour
if
you select the option to review book two only during the tour. Or you can post both of your reviews at the same time. It's up to you.
At the moment we are looking at running the tour from May 20-26, but if we have an increase in interest, we will look at expanding these dates to accommodate everyone who wants to take part. We will obviously be having more than one participant posting per day, as it is, but we don't want too many each day, for obvious reasons.
The blog tour post types available at the moment are; reviews (either of book 1 or book 2 on their own, or both together), Interviews with Michelle (for which you would provide Michelle with the questions), Character interviews, Guest posts and/or extracts from the books. There is an option to suggest a different type of post though, if you have another idea. This would be something that you would discuss between yourselves and Michelle.
Giveaways will not be run separately on each blog, but rather a grand giveaway will be hosted on Michelle's site throughout the course of the tour. However, there are perks for you all, as extra entries will be earned by following each of the guest bloggers, so you will still benefit from this. The giveaway prize is not certain yet, but we're looking at more than one prize, with the grand prize being something truly
awesome
.
So, if you are a blogger and a reader, and would like to take part in this
wonderful
tour, fill in the form below. Details will only be seen by myself and Michelle so that we are able to plan the tour effectively between us.
Once you've signed up, please consider adding the blog tour button somewhere on your blog page, so that others may see it and sign up. The code for this can be found underneath the sign-up form.
Also, could I ask that you follow my blog as the host of the tour? I will be following all of yours as we go along!