So it's Friday again, and that means another exciting Friday Recommends!
This is an exciting book blog hop that book bloggers can take part in once a week to share with their followers, the books that they most recommend reading!
The rules for Friday Recommends are:
Follow Pen to Paper as host of the meme.
Please consider adding the blog hop button to your blog somewhere, so others can find it easily and join in too! Help spread the word! The code will be at the bottom of the post under the linky.
Pick a book that you've read, and have enjoyed enough to recommend to other readers. It can be a book you've read recently, or a book you read years ago - it's up to you - but make sure you tell us why you love the book (like a mini review). You make the post as long or as short as you like.
Add your blog to the linky at the bottom of this post

after

posting your blog post.
Put a link back to pen to paper (http://vogue-pentopaper.blogspot.com) somewhere in your post.
Visit the other blogs and enjoy!
And When Did You Last See Your Father by Blake Morrison
Goodreads synopsis:
First published in 1993, Blake Morrison's "And When Did You Last See Your Father?" is an extraordinary portrait of family life, father-son relationships and bereavement. It became a bestseller, and inspired a whole genre of confessional memoirs. This new edition includes a new afterword by the author."And When Did You Last See Your Father?" won the Waterstone's/Volvo/Esquire Award for Non-Fiction and the JR Ackerley Prize for Autobiography, 1993.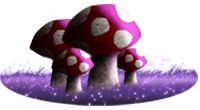 For University last month, in my Life Writing module, we had to choose a literary biography/autobiography from a reading list that had been supplied by our tutor, and I eventually chose to read this one. Despite its difficult topics, I'm glad I read it.
Although, in the book, Blake Morrison tells the story of his father's death, it is not as depressing or as upsetting as it might first appear. Rather than being solely about death and loss, it explores his relationship with his father, from his childhood, right through to his adult life, just months before he dies. It is a truly honest, sometimes upsetting, sometimes humourous account of the memories he has with his Dad, and how these events shaped him, and others around him.
There is a lot to relate to in this book - and there are certainly traits that Arthur Morrison had, that I can see in my own Dad - I'm sure many of us could see these things in our own parents.
I also watched the film adaptation of it, starring Colin Firth as Blake and Jim Broadbent as Arthur Morrison. If you decide to read the book, I definitely recommend watching this afterwards. It's a stunning adaptation that, if you've read the book, will move you to tears from the very beginning.
This isn't my usual read - I hardly ever read non-fiction - but now I've read it, it'll stay with me for a long time to come.
It's a startlingly honest and worthwhile read.