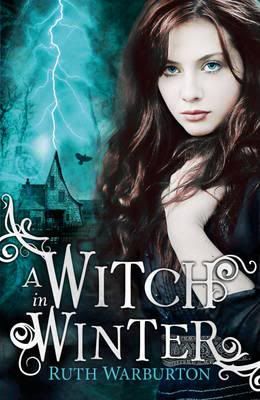 Ruth Warburton is the author of A Witch in Winter, the first in the Winter trilogy, which was published in the UK on January 5th 2012. The book follows the story of Anna, as she moves with her Dad from London, to the little town of Winter on the coast, and learns things about herself, that she didn't even think were possible.
This is Ruth's first novel.
A couple of days ago, I posted my review for A Witch in Winter by Ruth Warburton, which I really enjoyed. If you happened to miss this review, worry not - just
click here
.
So you can imagine that I'm a little bit excited when I say that Ruth has agreed to an interview with us, here at Pen to Paper, and I will also be hosting an
international
giveaway of one paperback copy of the book, courtesy of Hachette UK.
Very,
very
exciting stuff! So without any more delay, I'd like to welcome Ruth to
Pen to Paper
!
First of all, Ruth, I'd like to welcome you to Pen to Paper. It's great having you here!
:) Thank you for having me!
Could you tell us a little something about yourself?
I'm the author of The Winter Trilogy - the first book A Witch in Winter came out in January 2012 and the next volume, A Witch in Love is due out in July. And I also work part-time as a publicist with an adult publisher.
What were your favourite books as a child, and were they the books that initially inspired you to write?
I think reading has definitely shaped me into wanting to become a writer. I write for the same reasons I read - in order to inhabit another world and another head, so I'm not sure if the books I read exactly inspired me, or if it's all part of the same urge to inhabit imagined worlds. I think I picked up reading quite slowly as a child, apparently one teacher told my mum she thought I might have a learning delay! But once I got got into it I became a voracious reader and devoured everything from Enid Blyton through to Jane Austen, the Mitfords, Colette, Jerome K Jerome... I also read lots of sci fi thanks to my dad - Frank Herbert and John Wyndham. I don't think I could put my finger on one favourite. It changed all the time.
Have you always wanted to be a writer? And what made you decide to finally put Pen to Paper?
I always wrote, pretty much from as soon as I could write. We got our first family computer when I was six or seven and I used to tap out little stories on it, which got longer and longer until I was writing full-length books. But I never really imagined "being a writer". That always seemed like something someone else would do!
Imagine you got washed up on a desert island, and you could only take three books with you. What books would you choose, and why? (And no cheating - desert islands can't charge eReaders! :P)
Urgh, that's so hard!! One would have to be an extremely long complicated book to keep me thinking and guessing. Could the complete works of Shakespeare count as one book, like they do on Desert Island discs? You can get all the plays in one volume! Then the second would have to be something comforting and undemanding, so I could read it when I was feeling homesick. Maybe something like Love in a Cold Climate, or Three Men in a Boat. For the third one, could I cheat and take a book of blank paper and a pen? I reckon the urge to write would be as powerful as the urge to read, after a while.
Which authors do you find most inspiring, and do they influence you in your own writing?
The books which influenced The Winter Trilogy are all quite ancient ones - Malory's The Morte D'Arthur was a big influence for themes, and Beowulf was a source of lots of the spell language in A Witch in Winter.
When writing, do you have a special place that you like to go to and write?
I write on the sofa in the living room - so not very special really, no!
I see from your website that you studied English Language and Literature at the University of Manchester - I'm currently an English undergraduate at Birmingham City University, and I studied a little Old English in my language modules last year, so when the book mentioned that the spells were in Old English, I was (I'll admit) a little anxious. But I was really pleasantly surprised by the authenticity of the language that you used. Did you do much research into the spells and enchantments, particularly those in Old English?
The spells were definitely one of the hardest things to write and I did a lot of research. There are real medieval and early modern grimoires which survive today, but they aren't really what we would think of as spell books - they're often written in Latin and are sort of pseudo-scientific, designed to be read by learned men with lots of astrological information. They don't really cover the kind of spells that I wanted the girls in the book to use - which are more like folk charms. So I did research into the language and style of real grimoires (and also other instruction books from the 16th century like recipe books and so on), and then I tried to combine that with the folk remedies and charms I'd read about.
But as you say in your question, the incantations are in a different style again - Old English. I studied Old English at university but I can't claim to be an expert! The reason I wanted to use Old English was because it's the root of all the most powerful words in our language - if a word is polite or refined or academic, it's probably an import, from French or Greek or Latin or another language entirely. But the core words which really pack a punch tend to be from Anglo Saxon - Old English. Love, hate, life, death - those all derive from Old English, as does the word witch. Lots of the words and phrases I use in the spells are borrowed from Beowulf which is a fantastic story of bravery and magic. But they aren't authentic spells in themselves - I've just adapted them for my own ends.
Do you believe in magic?
Not really, no. I'm quite sceptical about most things, and tend to only believe what I have concrete proof of. But I think that's partly what I was exploring in the book - what happens if you are that kind of uber-rational, sure-of-yourself person and yet you find that everything you believed was true is based on a false premise. So I guess I'm not a believer, but at the same time, I don't think it's healthy to be too sure of your own position. You should always be willing to reappraise what you believe in the light of new evidence!
Obviously, Winter is not a real place, but did you make it up with bits and pieces of real places in mind?
Yes, it's a sort of cocktail of elements of my hometown of Lewes, mixed with bits of seaside holidays in Cornwall, Devon and Brittany. A large part of it is just plain made-up though.
Are any of your characters based on people you know? Do you recognise yourself in any of your characters?
Not one single character is one single person, and I suppose there are elements of me in most of the characters, and elements of some of my friends mixed up in some of them. The person closest to me is probably Emmaline - I can be quite sarcastic, so I let her give vent to all the snappy remarks I'd make in her shoes!
Which of the characters from the book do you think you'd get along with the best?
I think I would rub along well with Emmaline, and I'd enjoy sharing a pint with Abe. Although I suspect neither of them would have a great deal of time for me, being a boring outwith.
Many authors take different approaches on this, so I'd love to know how it happened with you; Did your characters come first, or did the plot arrive first and create the characters?
The initial seed of the spell came first, the idea of girl who puts a spell on a boy and then can't take it off. The characters and the rest of the plot both filled out from there - I had to find out why the girl would do this, how the boy would feel, how she would feel - their characters dictated the plot and vice versa, so they both kind of developed side by side if that makes sense.
When you were writing the first in the trilogy, did you know how the final book was going to end, or has it kind of grown organically?
At first I was just writing outwards from that little seed of the spell, but the basic structure grew pretty quickly as I answered the initial questions that came up - like who was this girl? Why wouldn't she know she was a witch? Where did she get her powers from? From about a quarter of the way through writing book one, I had a good idea how it would all end, though the twists and turns came later.
A little about you ...
Do you prefer tea or coffee?
Coffee - and I am a real coffee snob, I regret to say. Instant coffee is not coffee in my book.
Sweet or Savoury?
I like both, but if I had to choose, I'd probably say savoury. I am a cheese-addict more than a chocolate addict.
Hot or Cold?
Hot food, cold countries!
eReaders or physical books?
Physical books every time. I read manuscripts on an e-reader, but that's it.
Paperback or Hardback?
Depends - if it's a book I adore and want to keep forever, hardback. If it's a book I want to stick in my luggage and read on the tube, paperback. Some books I have in both editions because I both love them and want to keep them forever AND read them on the tube.
When you're reading, do you use little scraps of paper as a bookmark, or do you use 'beautiful bookmarks' (as I like to call my own collection!)?
I read a lot in manuscript which is easy, since you just put the read page at the back, so the first page in the pile is always your current page. If I'm reading a hardback I tend to flap the jacket inside the book. If it's a paperback I'm ashamed to say I bend the corner of the page - I never used to do this, but I picked it up from my boyfriend so please blame him.
Do you have any strange or embarrassing habits?
Obviously the REALLY embarrassing ones I am not going to mention! I will admit to a strange addiction to Agatha Christie and Dorothy L Sayers audiobooks (only those two authors - I don't really listen to other audiobooks for some reason). And I never finish a cup of coffee or a piece of toast. I always have to leave an inch in the bottom of the cup, and a little scrap of crust. Don't ask me why.
Other than writing and reading, what are your other hobbies?
I absolutely adore cooking. It comes from being basically an extremely greedy person.
What is your favourite animal?
Cats.
If you had to sum yourself up in five words, what would they be?
Mother. Daughter. Wife. Writer. Friend.
Do you have a place other than your home, where you feel most comfortable and the most at peace?
I love walking in woods (any woods) and on the Sussex Downs.
What are the simple things in life that make you smile?
A good glass of wine and a piece of perfectly ripe cheese. A kiss from my boys. Sunshine on a cold day.
And finally, could you tell us one more odd, funny or interesting fact about yourself?
I don't have a middle name. For most of my childhood I felt that was a slight but now I'm quite glad!
Thank you so much for coming along to Pen to Paper, Ruth. We've loved having you here!
Thank you for having me and for the brilliant questions - I had a great time!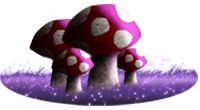 And now for the giveaway! Again, I'll say a
huge
thank you to Hachette UK for supplying the giveaway prize of one paperback copy of A Witch in Winter for this international giveaway.
I'll lay down some rules etc first, and then I'll let you get on with the entering!
You must be a follower of Pen to Paper via Google Friend Connect to enter. My giveaways are for my wonderful followers, so make sure you become one of them :)
I will need your exact follower name in the Rafflecopter below, so that I can find you easily on the list of followers. I reserve the right to disqualify any entrants who are not public followers of the blog.
This giveaway is international, so anyone can enter. When the winner is drawn, and I have their mailing address, I will pass that on to the publishers, and they will get the prize out to you.
There is one initial entry for following Pen to Paper, and then there are a number of additional, but optional entries. These are not mandatory, but they could mean the difference between you winning, or someone else taking the prize!
When the giveaway is over, I will draw the winner from the Rafflecopter, and email that person. If I do not receive a reply from the winner within 48 hours, I will have to draw a different winner, and the first will lose their prize. This is nothing personal, but someone does have to win the book!
Please don't leave your email address or any other contact details in the comments on any of my posts. I use the Rafflecopter so that your details are safe. Please take advantage of this.
The giveaway will end on March 31st at 23:59 EST.
Click here to read the synopsis for a Witch in Winter and my review
a Rafflecopter giveaway